Superberry Almond Butter - Small
Discover the vibrant and antioxidant-rich world of JEM Organics' Superberry Nut Butter, where the lusciousness of mixed berries meets the creamy decadence of our signature nut blend. Every jar is packed with a superfood punch, combining nutrient-dense berries and smooth, flavorful nut butter for a delightful taste experience. Perfect as a fruity spread, a topping for your breakfast bowl, or a sweet treat straight from the jar. JEM Organics ensures a guilt-free indulgence, delivering a burst of flavor and a boost of energy in every spoonful. Elevate your snack time with the irresistible charm of Superberry.
Small jars are ideal for trying out a variety of flavors without committing to a full jar, and it's perfectly sized for sharing a special treat with friends or family.
View full details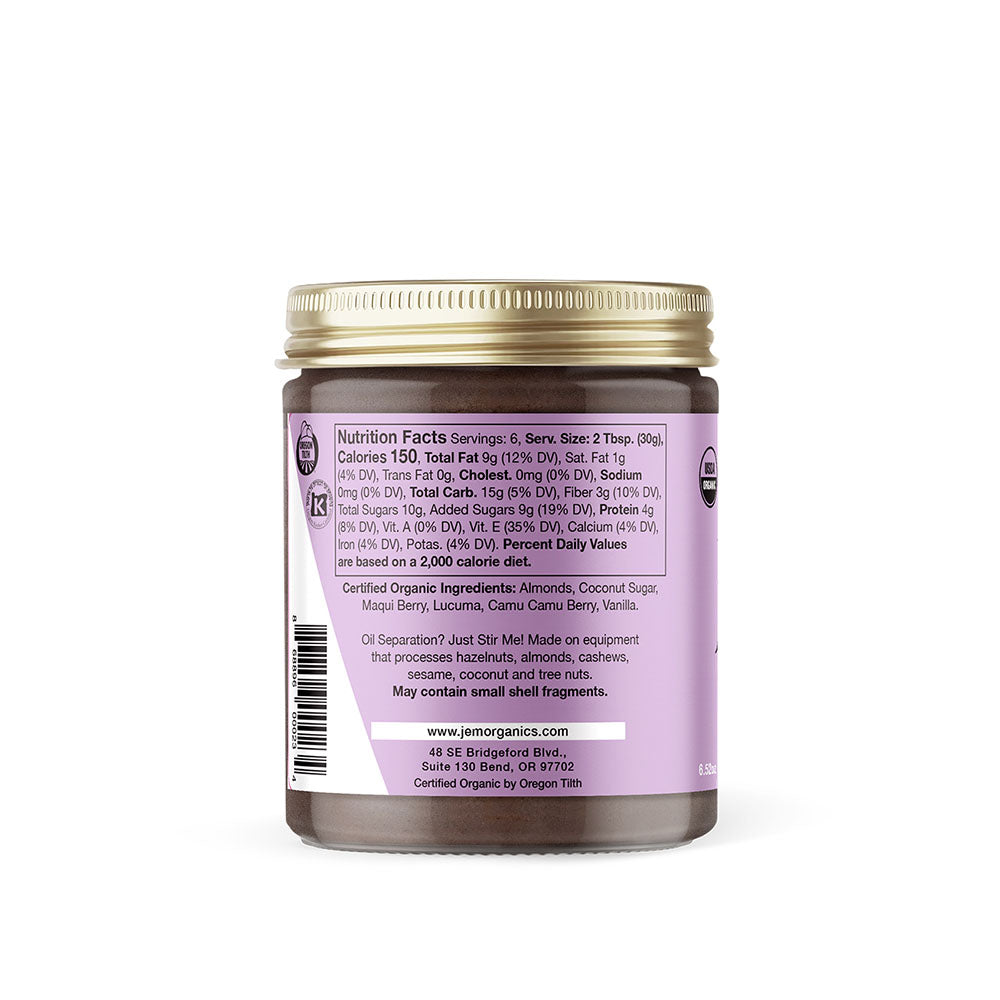 Superberry Almond Butter - Small