Superberry Almond Butter - Large
Discover the vibrant and antioxidant-rich world of JEM Organics' Superberry Nut Butter, where the lusciousness of mixed berries meets the creamy decadence of our signature nut blend. Every jar is packed with a superfood punch, combining nutrient-dense berries and smooth, flavorful nut butter for a delightful taste experience. Perfect as a fruity spread, a topping for your breakfast bowl, or a sweet treat straight from the jar. JEM Organics ensures a guilt-free indulgence, delivering a burst of flavor and a boost of energy in every spoonful. Elevate your snack time with the irresistible charm of Superberry.
Large jars provide plenty of scrumptious nut butter perfect for families or avid fans, for indulgent spreads, baking extravaganzas, and flavor-packed recipes, all while maximizing value.
View full details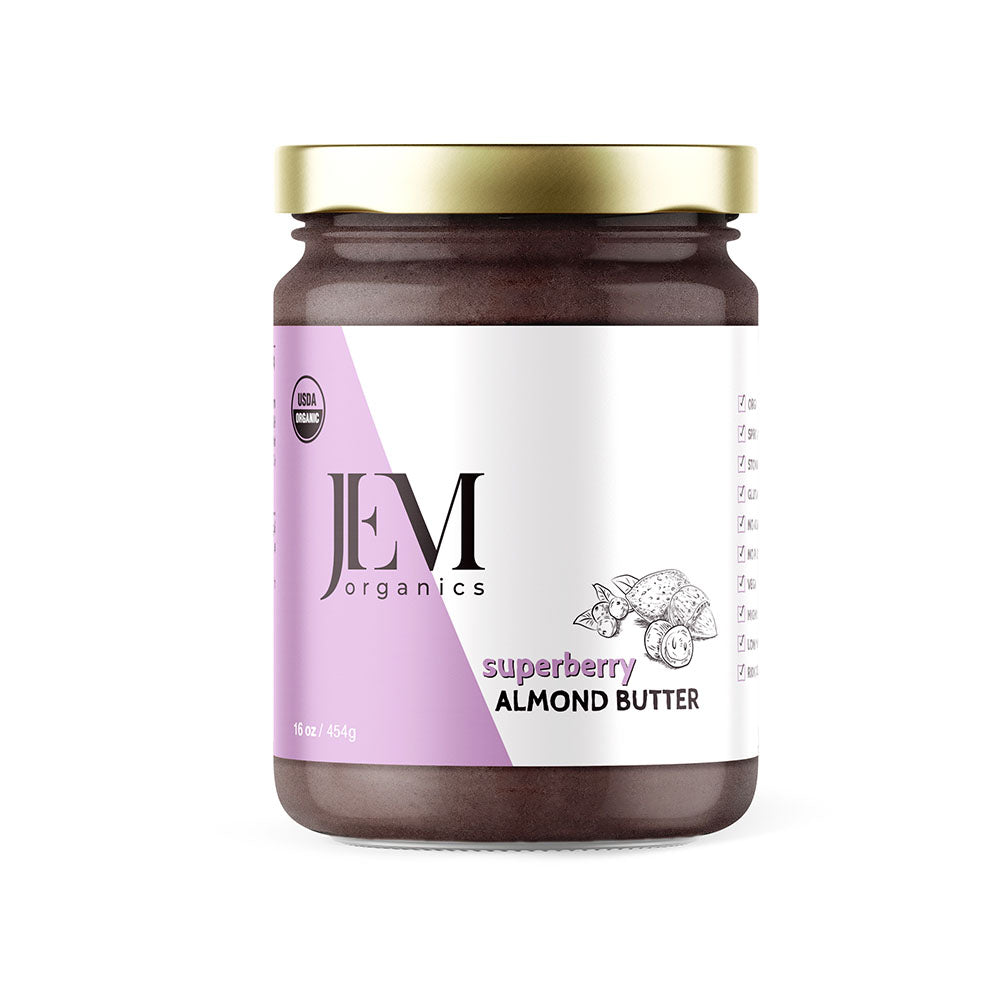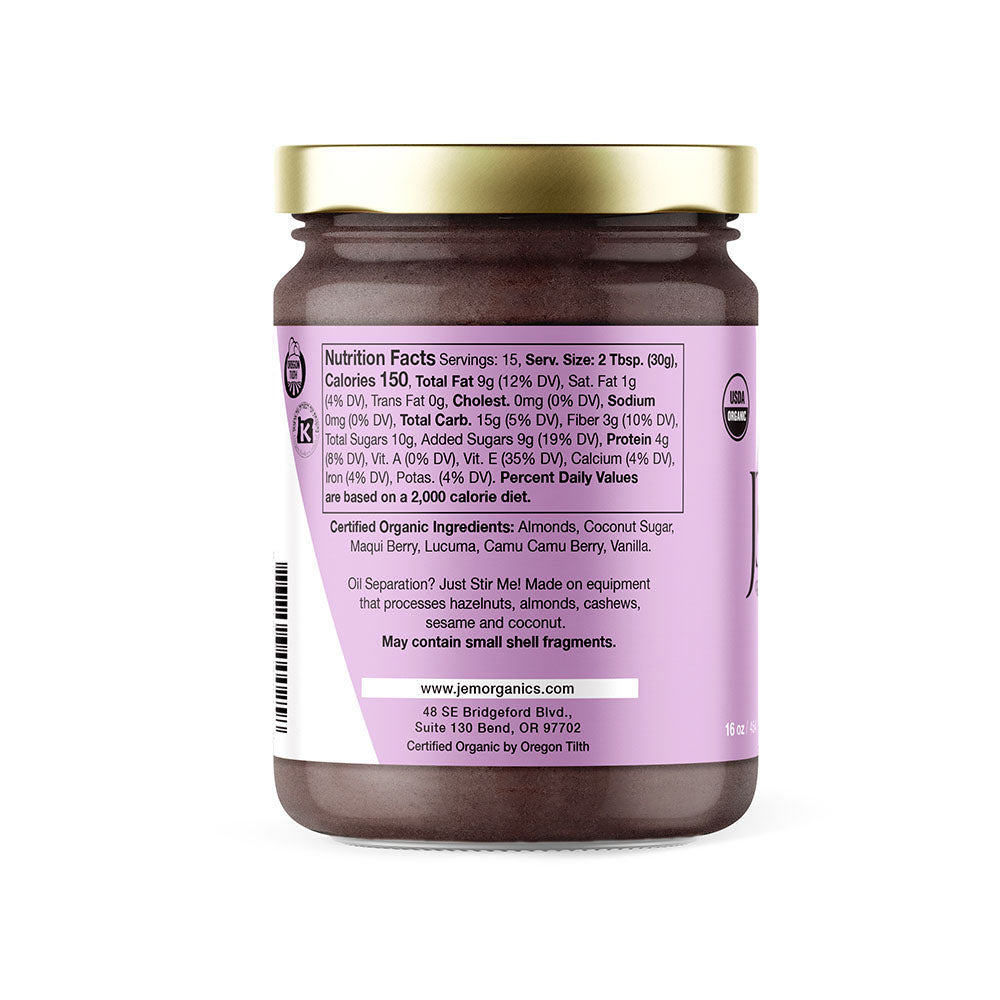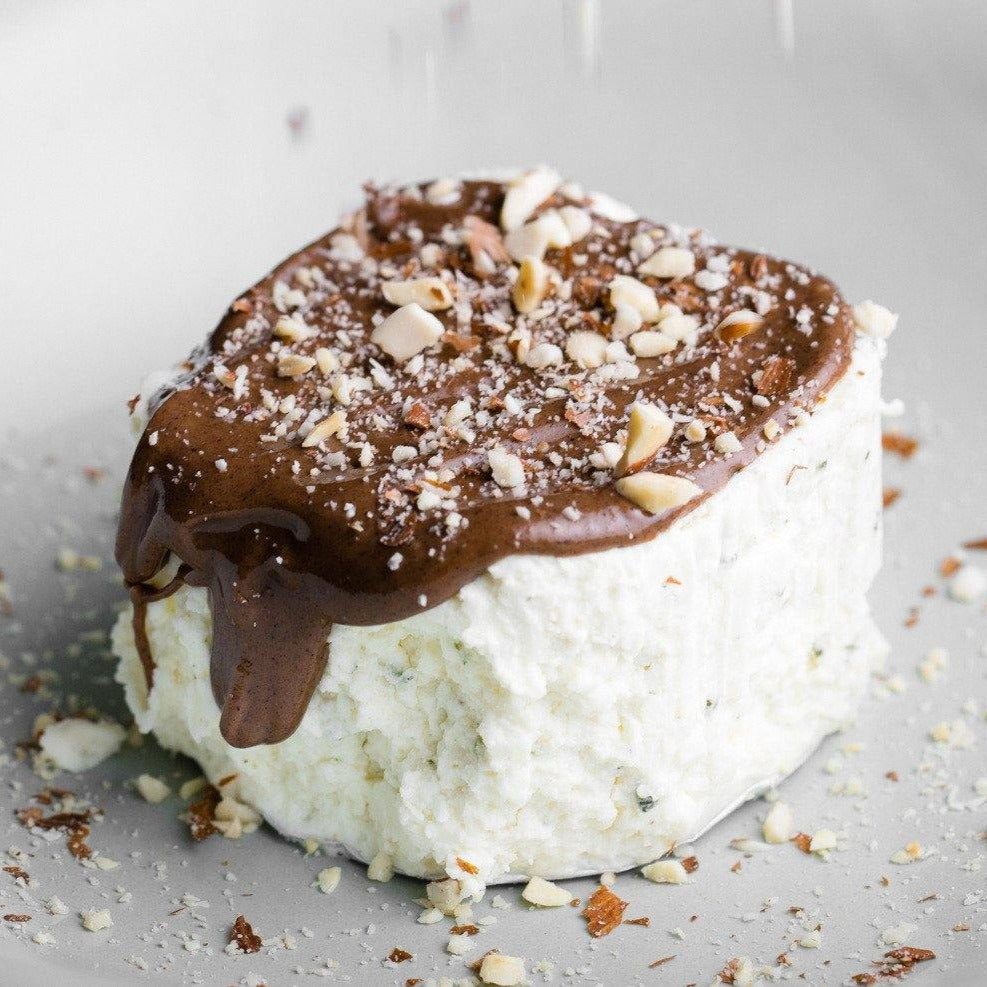 Superberry Almond Butter - Large