Pistachio Ginseng Cashew Butter - Large
Indulge in the unique and invigorating blend of JEM Organics' Pistachio Ginseng Nut Butter, a culinary masterpiece that harmoniously combines luscious pistachios with the revitalizing energy of ginseng. This exquisite nut butter offers a luxurious texture and a complex flavor profile, creating a delightful dance of nutty richness and herbal vitality in every bite. Perfect for spreading, drizzling, or savoring straight from the jar, it's an extraordinary treat for the discerning palate. Trust JEM Organics to bring you a gourmet experience that not only satisfies your taste buds but also infuses your day with a touch of vitality.
Large jars provide plenty of scrumptious nut butter perfect for families or avid fans, for indulgent spreads, baking extravaganzas, and flavor-packed recipes, all while maximizing value.
View full details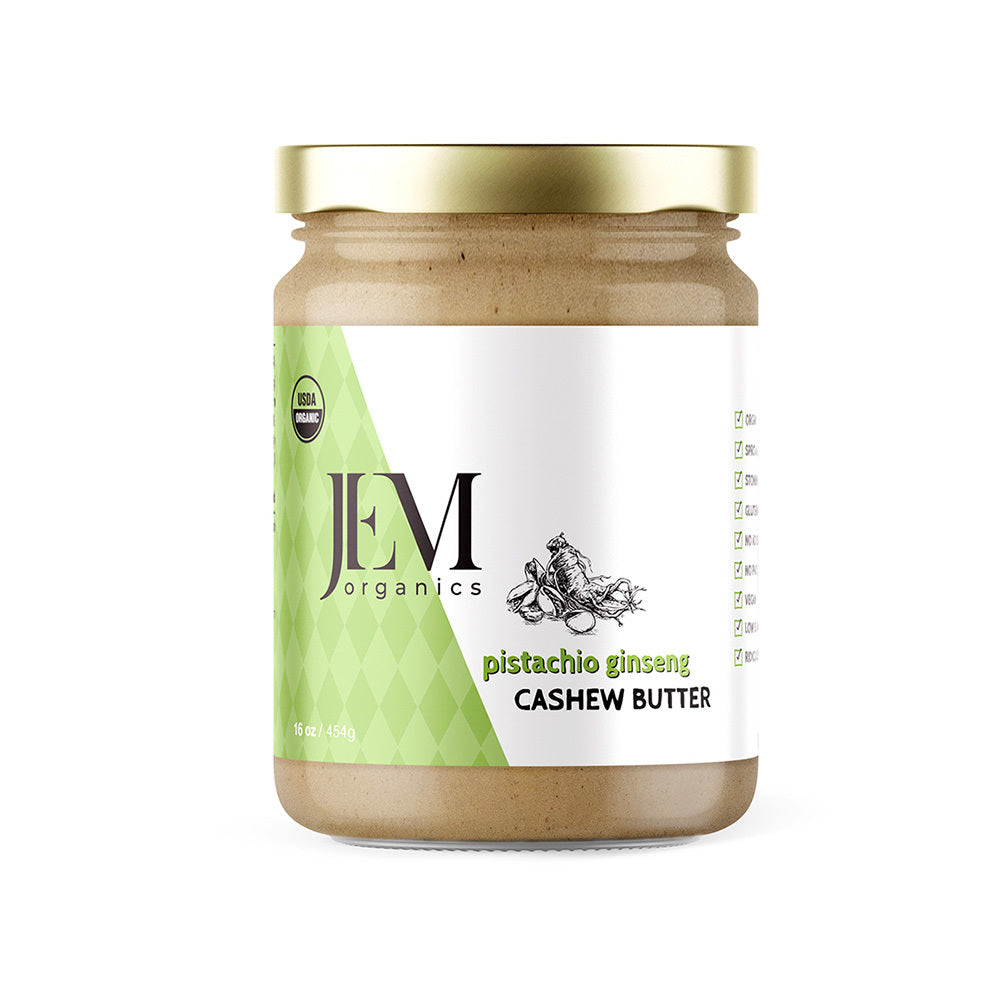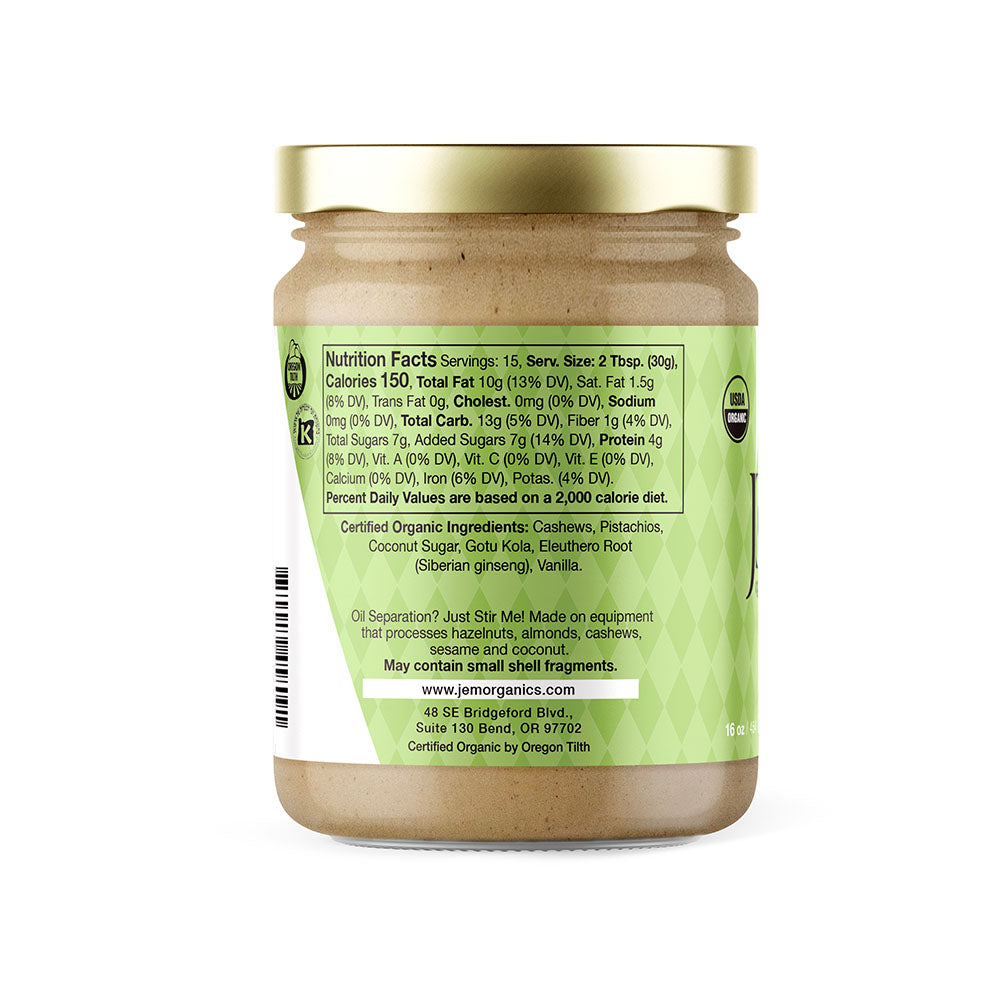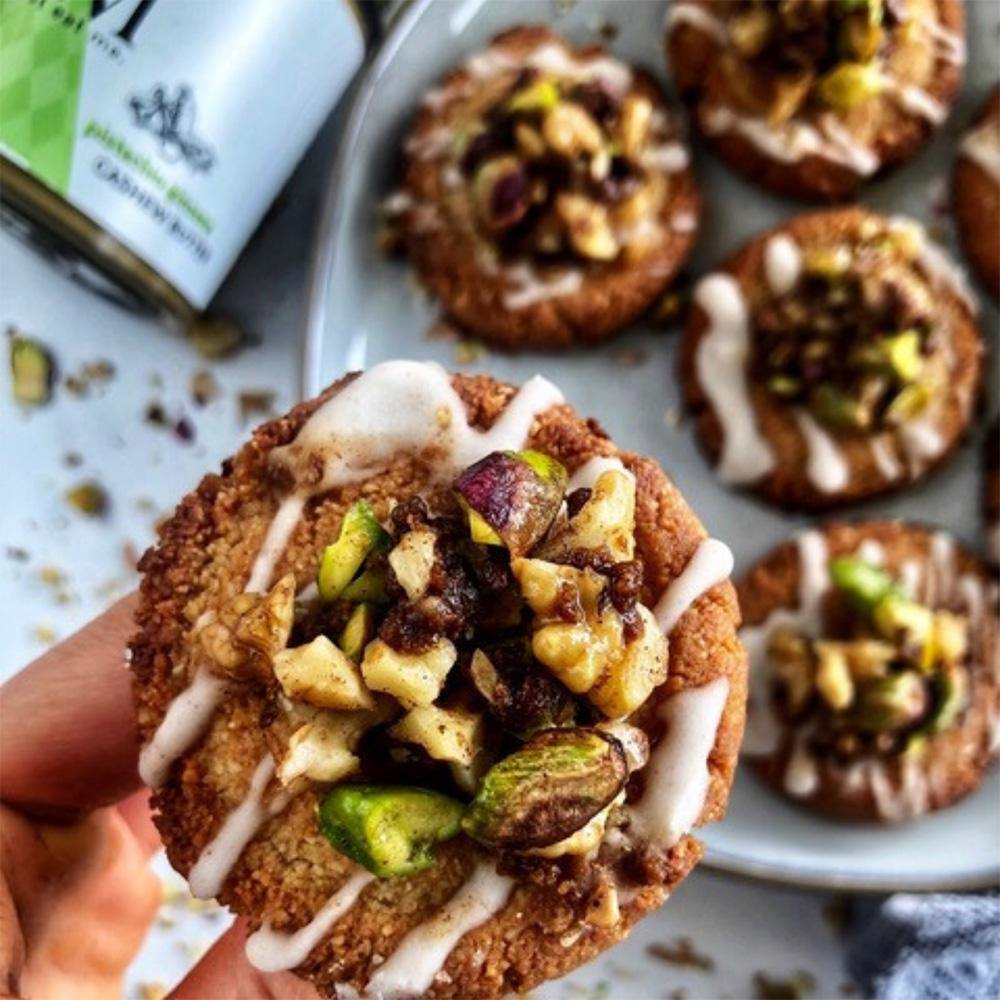 Pistachio Ginseng Cashew Butter - Large