Naked Cinnamon Maca Almond Butter - Medium
Dive into the delightful fusion of sweet cinnamon and invigorating maca with JEM Organics Naked Cinnamon Maca Nut Butter. Crafted from the finest organic almonds, this spread offers a unique taste experience, balancing warmth, sweetness, and a hint of nuttiness. Maca, a Peruvian superfood, brings a gentle energy boost, while cinnamon adds a comforting, aromatic touch. Perfect for spreading on toast, blending into smoothies, or enjoying straight from the jar, this nut butter is a versatile treat. With its all-organic ingredients and no added sugars, it's a wholesome choice for indulgence that you can feel good about.
Medium jars offer a generous amount of JEM Organics' delicious nut butter, making it a great choice for regular use in various recipes or as a delightful spread for multiple meals and snacks.
View full details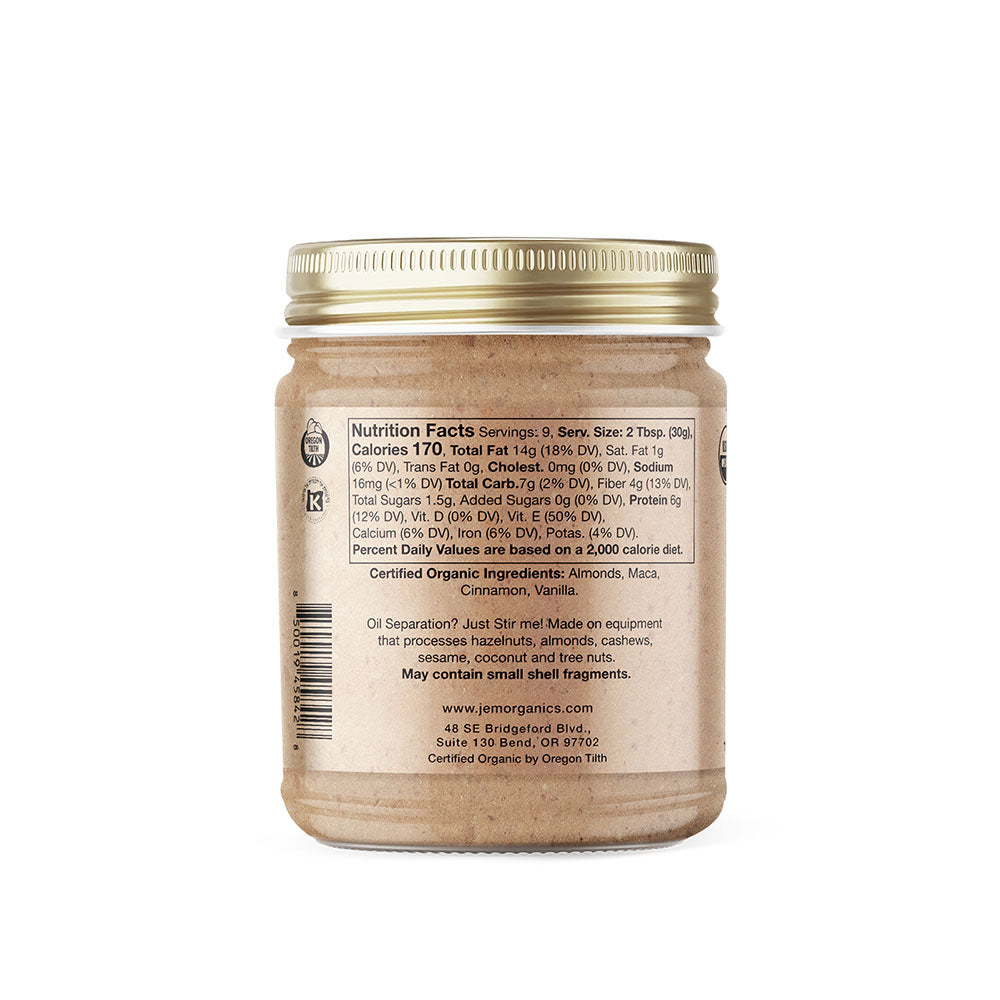 Naked Cinnamon Maca Almond Butter - Medium