Naked Cashew Cardamom Almond Butter - Mini
Indulge in the pure, unadulterated goodness of JEM Organics Naked Cashew Cardamom Nut Butter. This unique blend marries the creamy texture of cashews with the exotic warmth of cardamom, creating a symphony of flavor in every spoonful. With no added sugars or unnecessary ingredients, the natural sweetness and spice shine through, offering a gourmet experience that's as delightful as it is wholesome. Perfect for spreading, dipping, or enjoying on its own, this nut butter is a testament to the beauty of simplicity and quality. Elevate your snacking with the elegant and satisfying taste of Naked Cashew Cardamom from JEM Organics.
Mini jars are perfect for on-the-go snacking, allowing you to enjoy a delicious and nutritious treat wherever your day takes you, without the bulk of a full-size jar.
View full details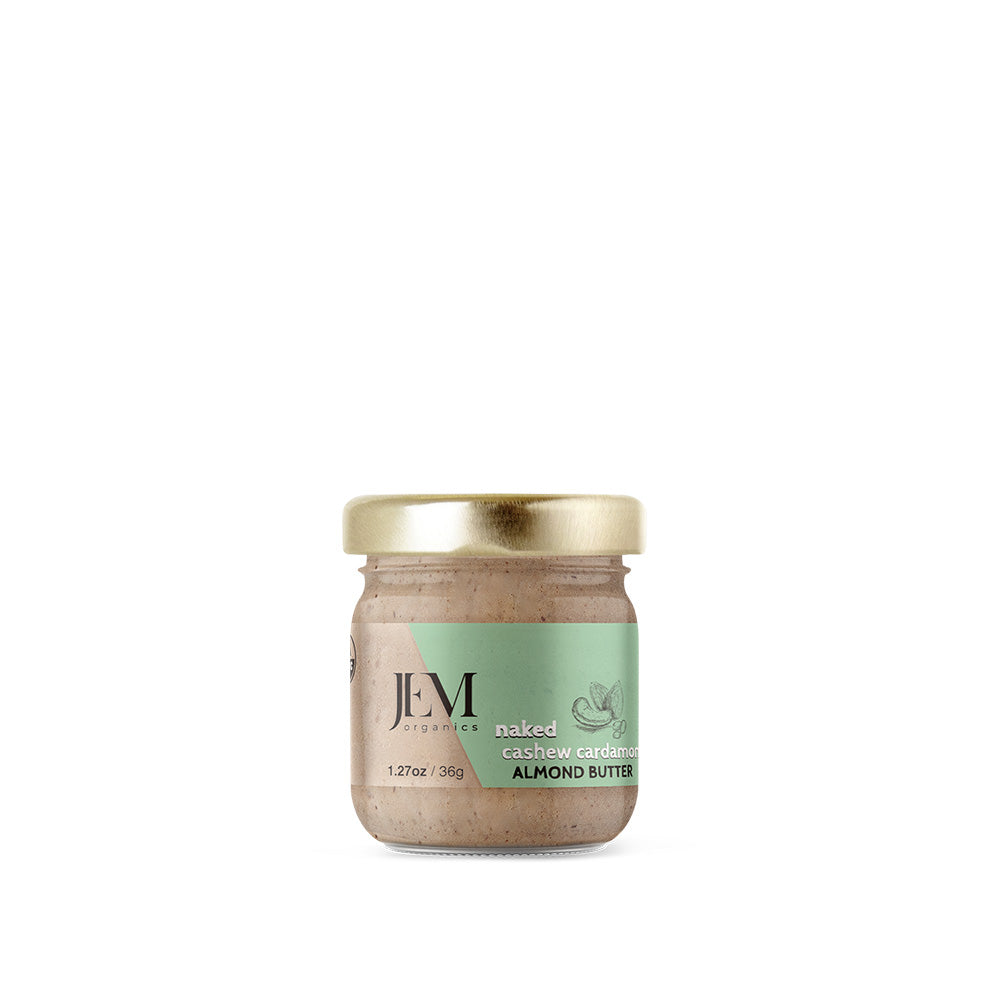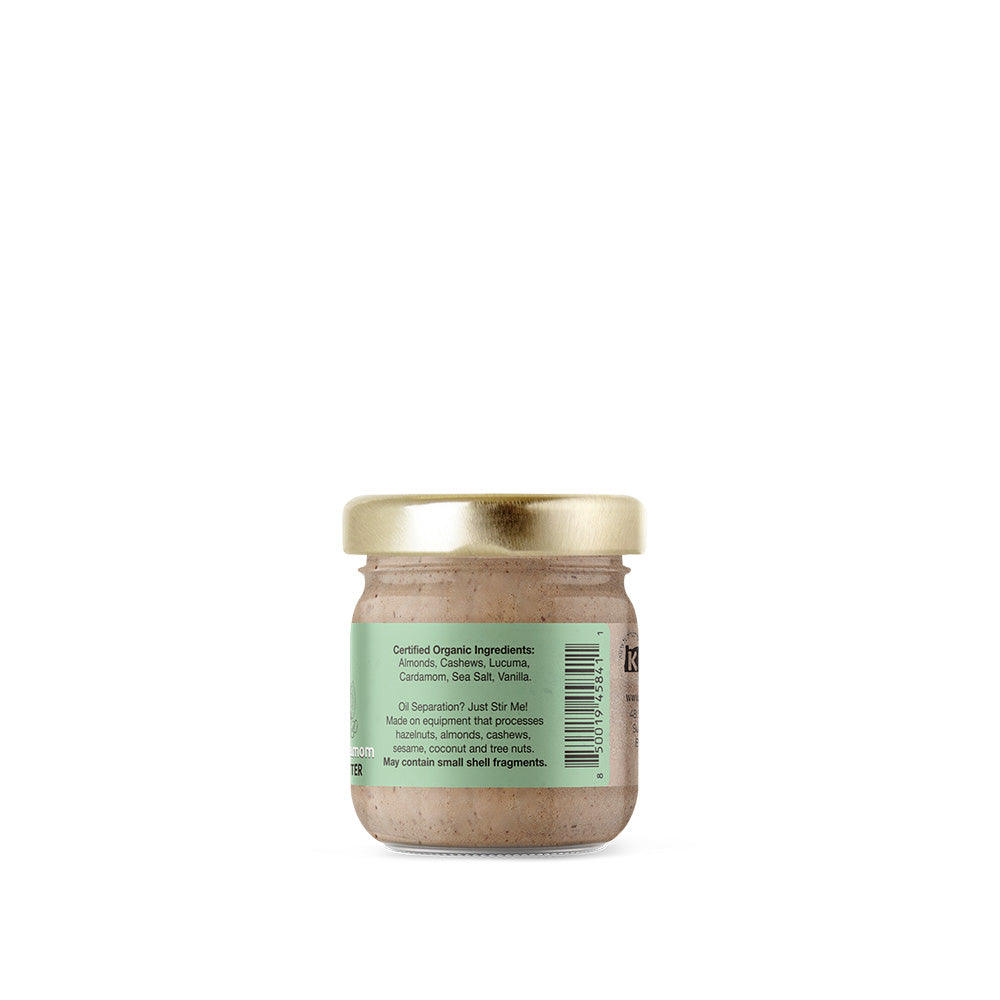 Naked Cashew Cardamom Almond Butter - Mini