Cashew Cardamom - Pre-Paid 6 Month Subscription
Indulge in the exotic and creamy blend of JEM's Cashew Cardamom Nut Butter. This luxurious spread combines rich cashews with the aromatic warmth of cardamom, creating a symphony of flavor in every spoonful. Perfectly balanced and smooth, it's crafted with care for a delightful experience that tantalizes the taste buds. Ideal for spreading on toast, drizzling over desserts, or enjoying straight from the jar. Each batch is made with attention to quality, ensuring a product that not only tastes great but is also a treat you can feel good about. Elevate your snacking with this gourmet delight.
Large jars provide plenty of scrumptious nut butter perfect for families or avid fans, for indulgent spreads, baking extravaganzas, and flavor-packed recipes, all while maximizing value.
Perfect for gifting or making sure you always get your fix of our delicious nut butter. Receive a 16 oz jar of Cashew Cardamom Almond Butter to your, or a friend's, door every month for 6 months, and never worry about unfilled cravings again. Plus, FREE Shipping on all 6 jars.
View full details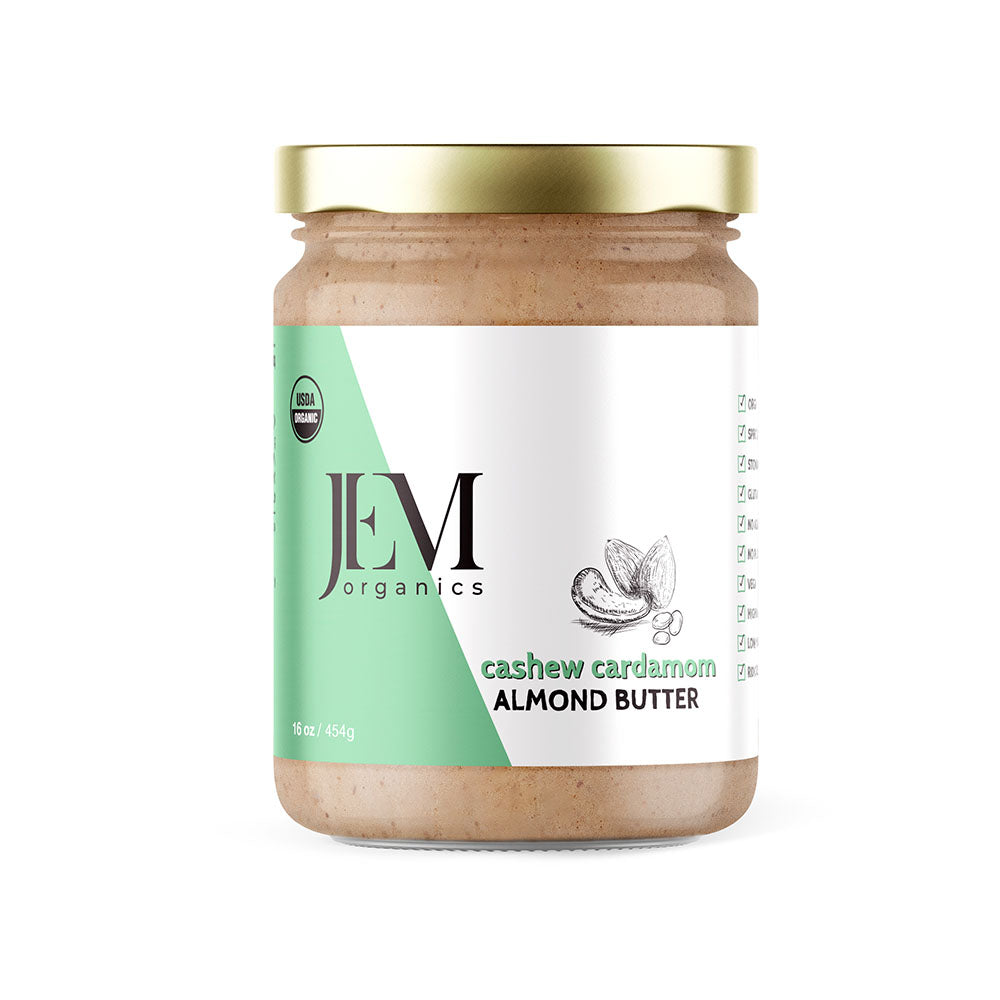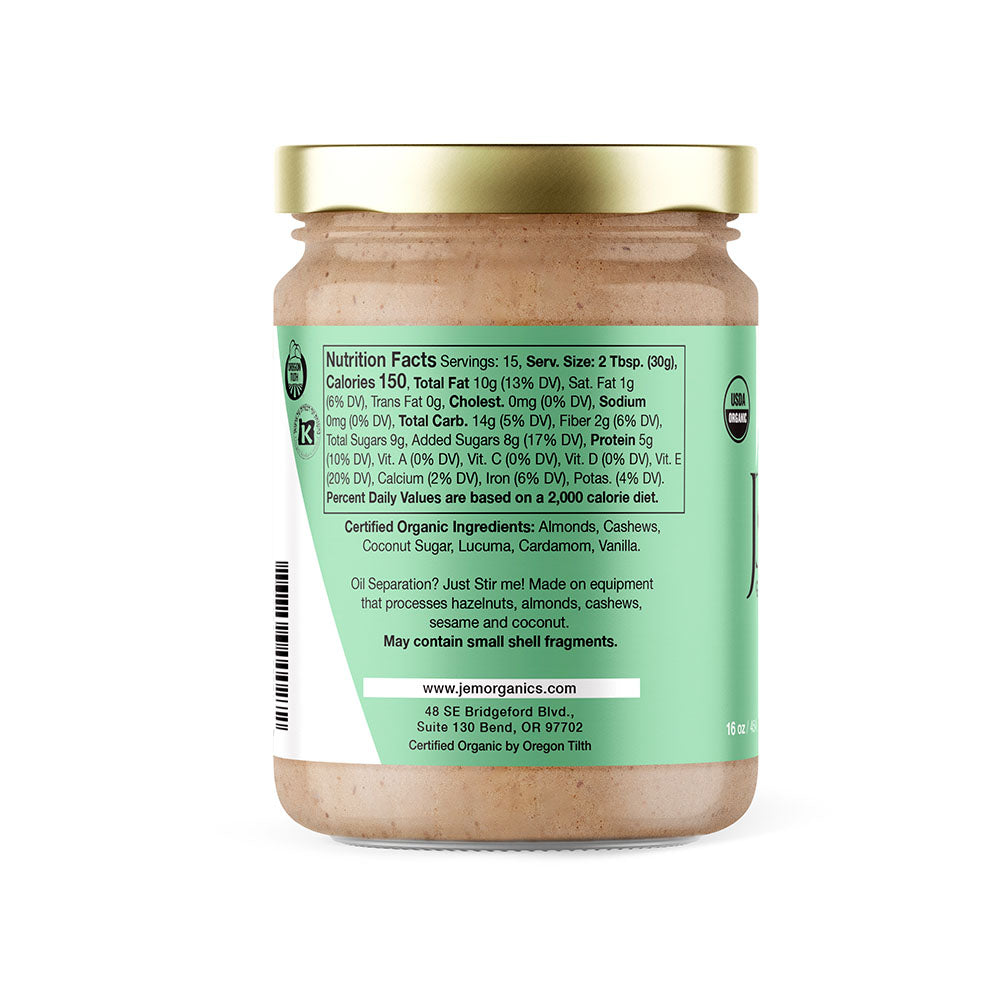 Cashew Cardamom - Pre-Paid 6 Month Subscription